International Festival of Bands in Pamplona (12th - 16th June 2019)
Centenary of the Cultural Association La Pamplonesa Band.
On Tuesday 11 June 2019 staff from Archbishop Beck Catholic College will travel to Pamplona, Spain for the International Festival of Bands (La Pamplonesa) Convention.
The IFOB Pamplona will host Spain's largest music educator's convention.
Emeritus Director of Music, Bruce Hicks, who will lead the delegation said, "Music education is so important to students in our schools. We must provide them with the skills, knowledge and motivation to develop outstanding instrumental and vocal ensembles." Adding "this can only be done where the knowledge and skill base of music educators is well developed."
Mr Hicks continued, "As Andre Previn said in 1972 'There are a million things in music I know nothing about. I just want to narrow down that figure'. This conference is another way of narrowing the gap."
Please read the following letter from the Mayor of Pamplona, Joseba Asiron Saez: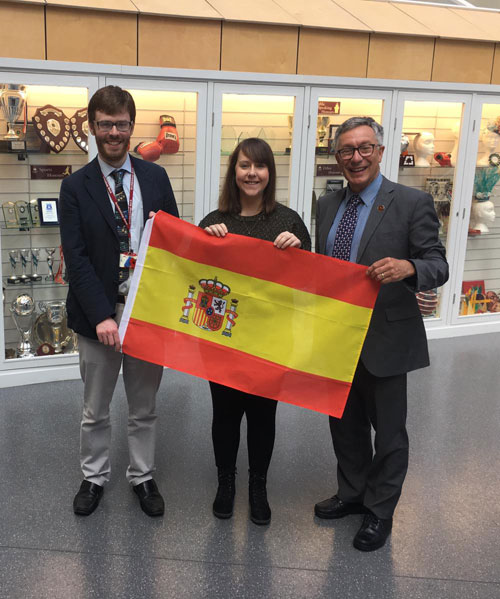 ---
Share this Article: