It is our great pleasure to invite you to a concert held by the London-based clarinettist/composer Luca Luciano at the Brunel University of London (Beldman Gallery, Building Auditorium, Kingston Lane, Uxbridge UB8 3PH), on February 14th (start 1pm, free entry).
"The New Voice of the Clarinet" (front page of De Klarinet)
"Luciano's constantly beautiful tone was heard to its best advantage" (Musical Opinion, UK's oldest classical music magazine)
"Luciano is one of Europe's leading exponents of jazz clarinet" (BBC Radio)
"It absolutely deserves a spot on the shelf of any musician with an interest in contemporary clarinet music" (International Clarinet Association)
Find up-to-date information about Luciano (bio, audio, dates, videos, press including whole programs dedicated to his music on SKY TV and radios in the US and the UK) on www.lucaluciano.com where you can also listen to some tracks from his albums. Internationally recognized for his groundbreaking contributions to the music for his instrument, "Luciano has established himself as the friendly face of contemporary clarinet" according to the Clarinet & Saxophone Society of Great Britain and he has performed at the Queen Elizabeth Hall (also recording live for BBC Radio 3), the Edinburgh Festival, Barber Institute of Fine Arts. Other events in 2020/21 include one of Luca's regular premieres at Cambridge University, Oxford, National Portrait Gallery London, Edinburgh University, St Davids Cathedral in Wales and other dates in Paris, Belgium, Italy and South America.
Over the years Luciano has regularly held premieres at St Martin in the Fields in London and at other venues in the UK and overseas presenting music informed by his research on extended techniques and new music for solo clarinet. His Contemporary Clarinet Recital (accompanied by piano) presents 20th and 21st century and features Luciano's Sonatas along with re-arrangements of music by Astor Piazzolla, Kurt Weill, George Gershwin. The performance presents new and challenging music published on the critically acclaimed album "Neapolis", written/arranged by Luciano, that is unique and varied, notated or "composed in real time", that embraces romantic atmospheres and contemporary idioms, experimentation and heartfelt melodies.
Please do not hesitate to contact us for any further information you may need and/or to be reserved some complimentary tickets.
Best regards
Partenope Productions ( London UK)
partenopeproductions@hotmail.com
www.lucaluciano.com
www.youtube.com/changmanagement
Luca Luciano
Clarinettist/Composer/Educator
www.lucaluciano.com
Luca Luciano
Clarinettist/Composer/Educator
www.lucaluciano.com
Luca Luciano
Clarinettist/Composer/Educator
www.lucaluciano.com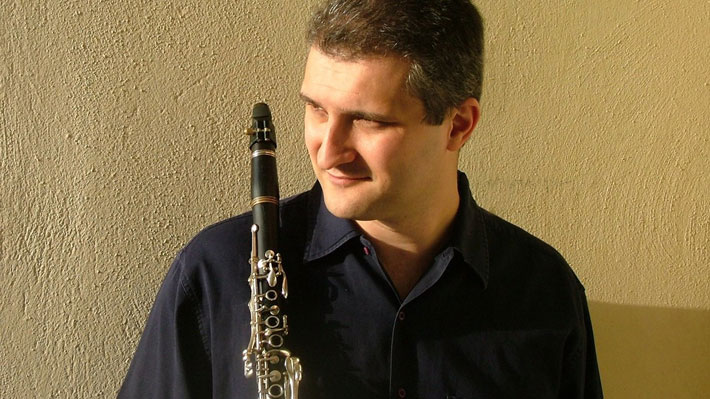 ---
Share this Article: